How To Review The Medical Literature
Presented by: Nested Knowledge
Sneak Peak About the Course
This course is an overview of the systematic review process, including: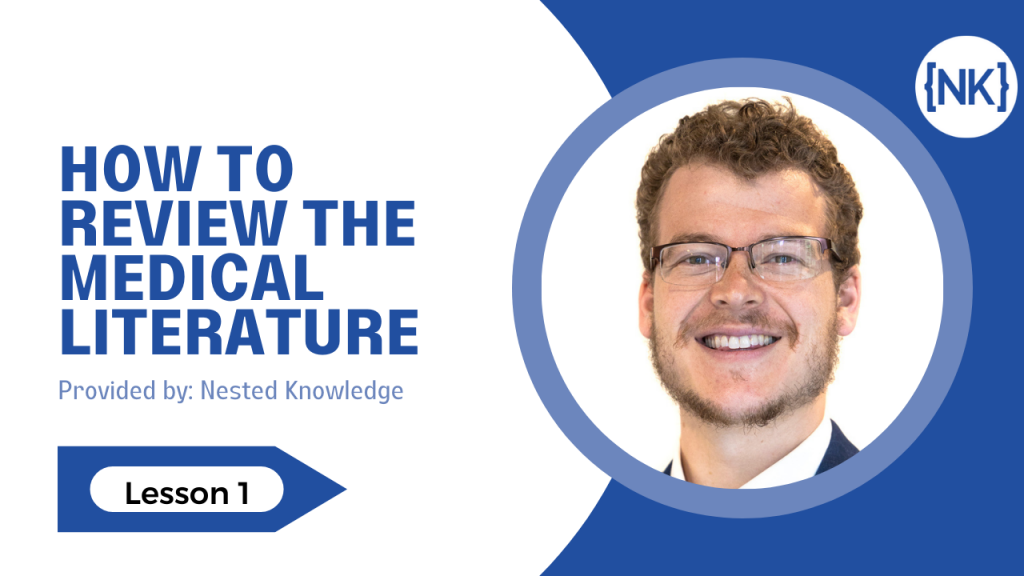 CEO & Founder
Kevin Kallmes
This course offers a systematic review software that structures the review process, offers AI assistance for key tasks, and performs automated statistics on review findings.
Need more help? Sign up for a Free Trial of Nested Knowledge!
At the end of the course, you should be able to independently design and execute a systematic review and (with biostatistician assistance) set up a meta-analytical comparison.